Aug 27, 2015

Running Time: 3 Hours 2 Minutes
Hosted by Don Tony
SYNOPSIS: Reality check for Paige, The Bellas, & WWE that the Divas Revolution is a farce.. Paige's reaction to Brooklyn crowd was like watching a bad 80's sitcom.. Comparing AJ Lee's title reign with Nikki Bella's.. Huge props and compliments to New Day.. John Cena WWE email subscribed to Ashley Madison website?.. Wrestler no-shows.. Don Tony surgery information.. Looking at The Dudleys return to WWE TV. Will The Hardys be next?.. Apollo Crews: Future Superstar.. Xavier Woods is not a fan of Virgil.. DT reveals biggest wrestling success story of 2015 (so far).. Cooking Tofu w/ Don Tony.. Sting vs Seth Rollins.. Showing love to The Vaudevillians, Kane, Big Show, Mark Henry, Jushin Thunder Liger, John Gotti, & Steve 'Mongo' McMichael.. Advice for aspiring Podcasters.. Don Tony's Kumbaya idea w/ other Wrestling Podcasts.. WWE needs to address their timing issues.. Changes needed for 'Warrior Award'.. Condolences to family & friends of murdered news reporter Alison Parker and cameraman Adam Ward.. DT predicts Mets vs Orioles World Series.. Advice for Dixie Carter regarding Twitter.. DT Predicted clusterfu** finishes to both Summerslam main events.. Please stop w/ these 'Who would win in a match between____ polls'.. Interesting timing w/ TNA vs GFW storyline on Destination America.. DT reveals his favorite decade.. DT hates Crane & Claw games.. Daniel Bryan / WWE HOF.. Spotify update.. Plus mainstream & entertainment news, listener questions, and so much more!
CLICK HERE to listen to the 08/26/2015
episode online.
WARNING: Strong Language and Content. If you're under 18, please get your parents' permission before listening.
-------------------------------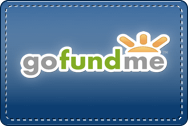 Want to help keep both shows free for everyone? Please visit our Go Fund Me page. Any help, whether it be a donation or posting our page elsewhere, would be greatly appreciated.
-------------------------------
Reminder: Your next episode of the 'Don Tony And Kevin Castle Show' will air Monday August 31, 2015 LIVE at 11:15PM EST following WWE Raw.
Reminder: Your next episode of 'Breakfast With 'Blasi' will air Wednesday September 9, 2015 LIVE at 8PM EST.

-------------------------------
Thank you to everyone who enjoys what we do. And if you like what we do, please spread the word of our show. You are the reason why our show now receives over 80,000 downloads weekly and over three million downloads annually!

-------------------------------

If you like the show, please help spread the word on IHeartRadio and 'favorite' our show!
CLICK HERE FOR IHEARTRADIO
-------------------------------
The Don Tony and Kevin Castle Show is available on many platforms including STITCHER, ANDROID, IPHONE, IPAD, IPOD TOUCH, & KINDLE
CLICK HERE FOR IPHONE, IPAD, & IPOD TOUCH
CLICK HERE FOR ANDROID
CLICK HERE FOR STITCHER
CLICK HERE FOR SPREAKER
-------------------------------
REMEMBER, THE DON TONY AND KEVIN CASTLE SHOW AIRS EVERY MONDAY LIVE @ 11:15PM EST FOLLOWING WWE RAW.
BELOW ARE VARIOUS LISTENING LINKS TO HEAR EITHER SHOW LIVE:
CLICK HERE FOR USTREAM
CLICK HERE FOR ALL OTHER LISTENING FORMATS (ITUNES, WINAMP, REALPLAYER, & MORE)
CLICK HERE to 'LIKE' our FACEBOOK Page